Heya! After weeks of not being left alone i feel like moving out into the woods instead, atleast there i would get some peace. I'm a very kind man, for being so hatefull.. So i can't really say no, you can't come, even if i wanted to so alot of time arguments takes place and even fights. The reason i'm getting evicted is because of another guy coming here being agressive, threatening me and still i get the blame for what he did and that was enough to get me the fuck out of here .. i've been staying here on overtime for over 3 months. They could use that shit as torture on gutanamo bay for fack sake .. Not knowing what kind of roof over my head is to come, not knowing..

​Not knowing is hell for me, especially when i don't know where me and my son will live, but i know i got to get the hell out of here if i want to get some peace and quiet. I stay awake at night just to be alone, holy shit .. I just want my fuckin peace and quiet and my rules to apply to MY home . Respect is the keyword here, why can't everyone just show everyone else respect? Is it so fuckin' hard? Trying to get clean and people come over here with joints and shit, THC stays in the body like.. forever! So it's the worst thing i can do but ive been smokin for over 15 years now and it's like tobacco to me, i don't even think about it anymore... Untill the urine test that is and i get a warning because im on probation, yay fuckin ey .. My life sucks right now, even the cat can tell! Oh shit this is depressing, but life is shit most of the time so remember to care those awesome moments that is as rare as the world most sought after diamond! Piss out! I mean, Peace out!
Powered by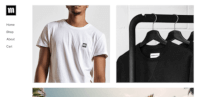 Create your own unique website with customizable templates.