Guess what, still hurts. LOL. these fuckin doctors musta done something wrong its been over 5 weeks (i think) since i contracted this injury by laying the fucked out on bathroom floor in some fucked position. Whahaha .. I keep hunting for pain meds, but guess what THEY WANT ME TO GO TO REHAB.. WHETER I LIKE IT OR NOT. THING IS.. WHOS GONNA TAKE CARE OF MY PAIN IF NOT ME? I can't MAGICALLY fuckin fix my leg. I can't function, im crippled and i'm not joking cause aint no joking matter. I want to walk again, run again. IT COULD BE WORSE. Yes, but it could also been avoided, stupid stupid stupid misstakes! 24/7 Pain like shootin lightning all throughout my leg. They call me an addict and thus i cant get normal people meds. LET ME SUFFER, they think. Not just that, take away his every damn right just cause he chooses to put drugs into HIS OWN DAMN BODY. Wow, i'm pissed. But a law that fuckin decides wheter you can put subtances into your OWN body .. YOUR >OWN< body. Keyword, OWN. Not anyone elses, i dont sell, i dont force anyone to take anyhing. THIS IS MY BODY! No real fact but i think its mostly true that sweden has most harsh laws against drugs in europe, it's enough just to carry it around inside your urine and your FUCKED bro.

Dope in jail? Dope in rehab? Where ever the -fuck- i go i want to make sure i can be relatively functional despite my damn pain. No matter what, i refuse to suffer both physically and psychologically. God damn every human has a right to get help! Agree? I Wouldnt mind that IF ANYONE READS THIS AND FEELS SORRY FOR ME (LOL) SHARE THIS , LIKE IT, TALK ABOUT IT, SEND ME DRUGS (HAHA) DO YOU FEEL SORRY SAD AGREE NO? JUSTICE FOR ALL THOSE IN PAIN. CURE FOR ALL!

Powered by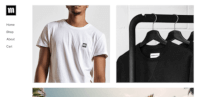 Create your own unique website with customizable templates.